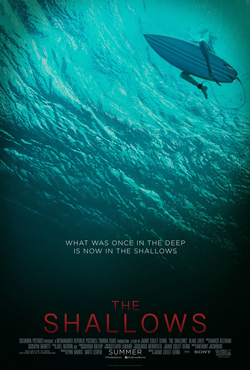 Looking for a product you saw in the movie The Shallows? Chances are we have found it. Have a look at all the "The Shallows" products we found here. Missing something? Let us know!
The Shallows movie details
Release date: 2016-06-24
Runtime: 86 minutes
Budget: $17,000,000
Revenue: $119,100,758
Tagline: What was once in the deep is now in the shallows.
Rating: 6.351/10 based on 4683 ratings
Summary: When Nancy is surfing on a secluded beach, she finds herself on the feeding ground of a great white shark. Though she is stranded only 200 yards from shore, survival proves to be the ultimate test of wills, requiring all of Nancy's ingenuity, resourcefulness, and fortitude.
Source: themoviedb.org
Watch on Prime Video
The Shallows products
No products were found matching your selection.
Shop on Amazon.com